Guifty Dossou From Soherity
What are your main inspirations?
My roots, Togo, Malick Sidibé, art and street/casual wear. To be honest, I draw inspiration from a bit of everything: from the Fan seller of my neighborhood in Lomé to the parisian metro ticket. I think the fact that my influences are diverse helps me create pieces that are understood by many.
What was the biggest turning point in your entrepreneurial journey?
I would say collaborating with Burna Boy! It was such a pleasure to see my brand reach a level where I'm contacted by the stylist of an artist I admire. A few opportunities followed, and I was happy to be able to share this moment with my mother.
Quels sont tes principales inspirations ?
Mes racines, le Togo, Malick Sidibé, l'art et le street/casual wear. Pour être honnête, je m'inspire un peu de tout. Du vendeur de Fan de mon quartier à Lomé en passant par le ticket de métro RATP parisien. C'est cette diversité d'influences qui me permet de créer des pièces qui parlent à beaucoup de gens je pense.
Jusque là, quel a été le plus grand tournant dans ton parcours entrepreneurial ?
Je crois que c'est de travailler avec Burna Boy ! Ce fut un tel plaisir de voir que ma marque est arrivée au niveau où je me fais démarcher par la styliste d'une personnalité que j'admire. J'ai d'ailleurs eu quelques opportunités qui ont suivi, et j'ai été heureux de pouvoir partager ce moment avec ma mère.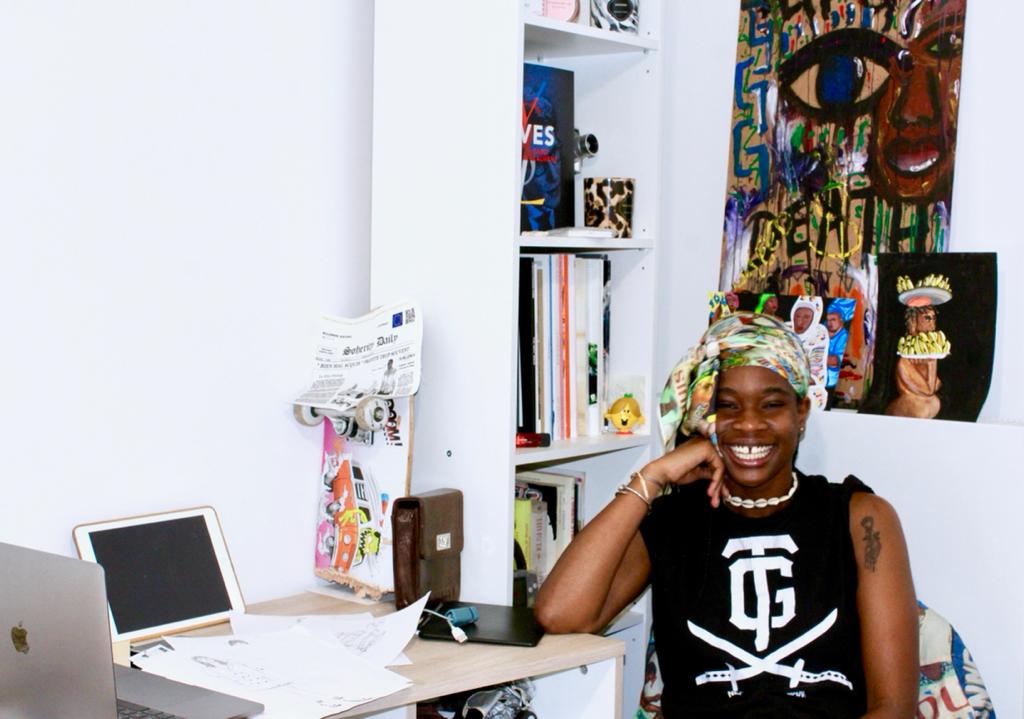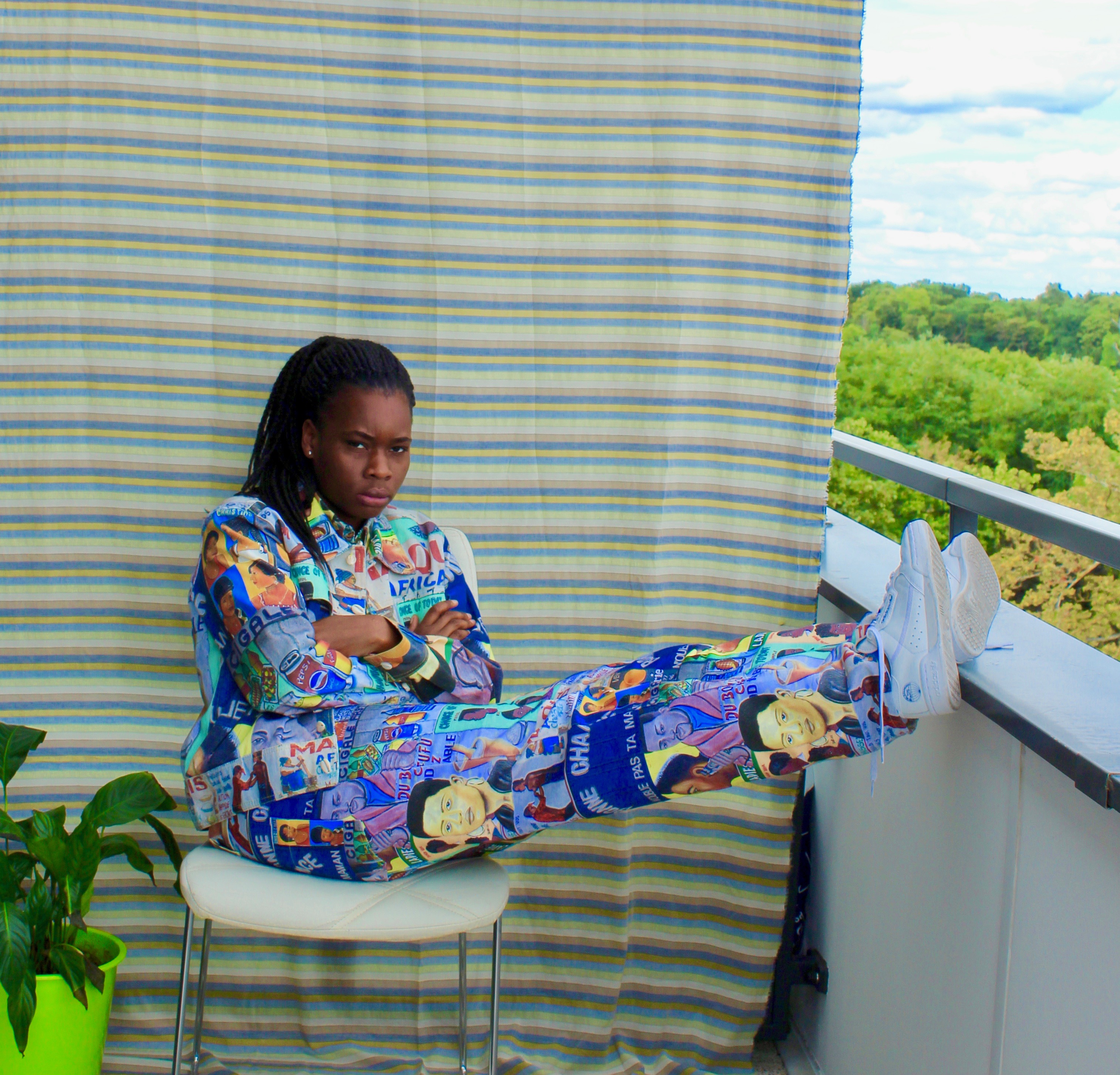 How would you describe your creative process?
My creative process is long, I don't rush. I like to do a lot of research, of moodboards, textures, and paint, explore materials, shapes, details and prints. I think a lot and write more than I draw. I must have a clear and global vision before laying it on paper. Some would say I work backwards. I also love to travel a lot at the beginning of a new collection. It allows me to take a step back and find fresh inspirations.
What piece of advice would you give to young aspiring African designers/entrepreneurs?
Don't give up. It's hard, but just as any other job. I would also tell them to ask questions and go knock on doors, don't stop after rejections. Do it with heart and determination. It's not necessarily the most intelligent or talented who make it, it's the most daring.
What's next for Soherity?
To be everywhere. Soherity is for the Culture, my goal is to create a community, a collective "by us and for us". Why not also get into textile development, in humanitarian work and events in Togo of West Africa.
Quel est ton processus créatif ?
J'ai un processus créatif assez long, je ne me presse pas. J'aime faire beaucoup de recherches, de moodboards, de textures, peindre, explorer les matières, les formes, les détails et les motifs. Je réfléchis beaucoup et j'écris plus que je ne dessine. Je dois avoir une vision claire et globale de ma collection avant de la coucher sur le papier. Certains diraient que je travaille à l'envers. J'aime aussi beaucoup voyager au début d'une nouvelle collection. Cela me permet de prendre du recul sur mon travail et de trouver de nouvelles inspirations.
Quel conseil donnerais-tu à des designers/entrepreneurs africains en herbe ?
De ne rien lâcher. C'est dur, mais comme dans tous les métiers. Je leur dirais également de poser des questions et de toquer aux portes, de ne pas s'arrêter aux refus. De le faire avec cœur et détermination. Ce ne sont pas forcément les plus intelligents ou les plus talentueux qui y arrivent, mais les plus téméraires.
C'est quoi la suite pour Soherity ?
Que nous soyons partout. Soherity is for the Culture. Mon objectif est vraiment de créer une communauté, un collectif, "by us and for us". Et pourquoi pas entrer dans le développement de textile, dans l'humanitaire et l'évènementiel au Togo ou en Afrique de l'Ouest