Kader Diaby From Olooh
What are your main inspirations?
My fascination for North Ivorian cultures drew the lines of my inspiration. I seek to explore Ivovian identity and culture through well constructed timeless pieces. In each collection, I try to translate personal experiences and observations. At the heart of OLOOH lies a nod to heritage and a will to search for intelligent ways to connect and create within our communities.
What was the biggest turning point in your entrepreneurial journey?
Until now, my biggest turning point was the opening of my store.
Quels sont tes principales inspirations ?
Ma fascination pour les cultures du nord de la Côte d'Ivoire a dessiné les contours de mon inspiration. Je cherche à explorer l'identité et la culture ivoirienne à travers des pièces bien construites et intemporelles. À chaque collection, J'essaie de traduire des expériences et des observations personnelles. Au cœur d'OLOOH se trouve un clin d'œil évident au patrimoine et une volonté de rechercher des moyens plus intelligents de se connecter et de créer au sein de nos communautés.
Jusque là, quel a été le plus grand tournant dans ton parcours entrepreneurial ?
Jusque là mon plus grand tournant a été l'ouverture de ma boutique.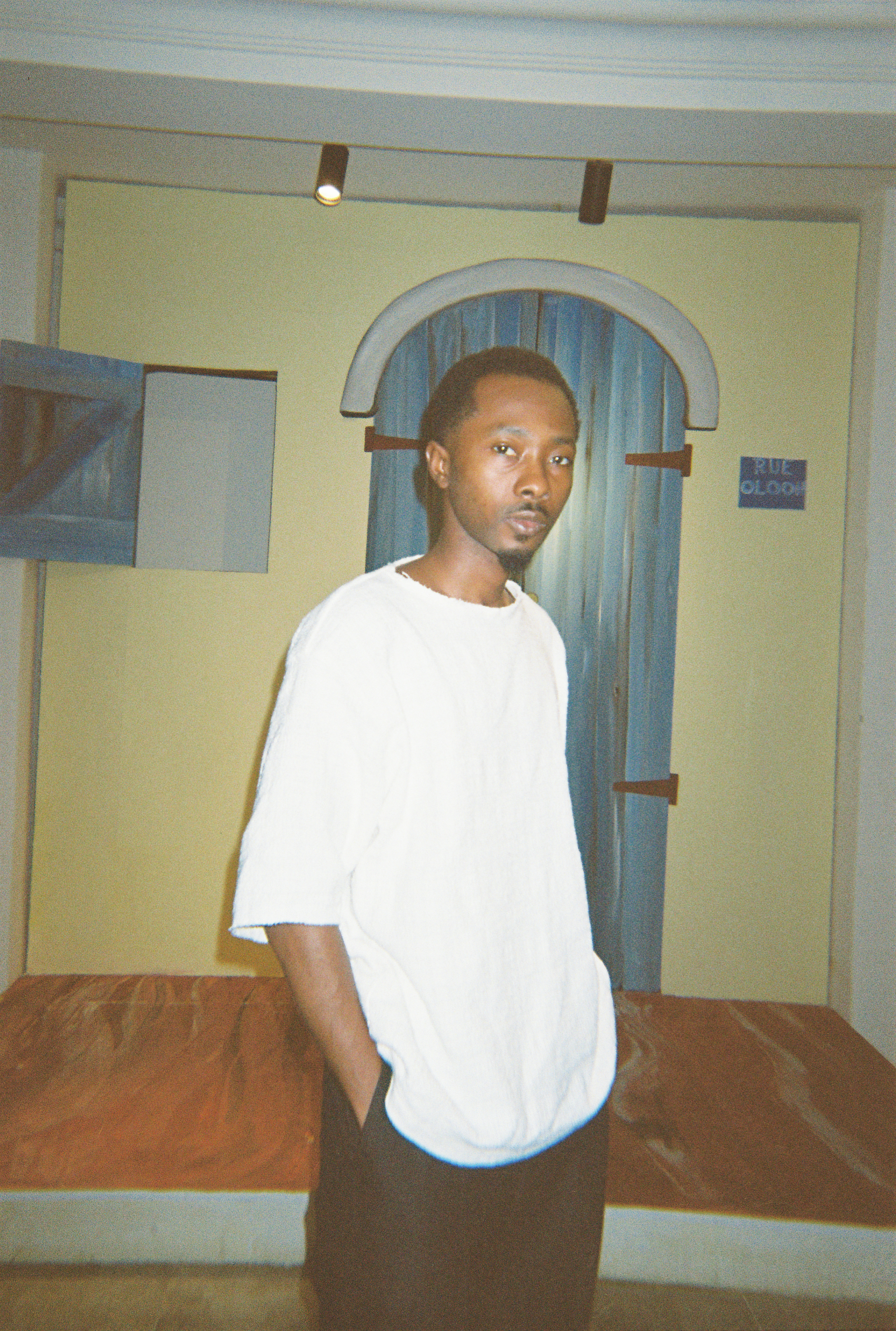 How would you describe your creative process?
I do not have a predefined creative process, each collection has a different thought process. I can start from an idea, a color, an image, a track and then let my imagination flow freely. I try to translate an emotion.
What piece of advice would you give to young aspiring designers?
If I have to give one piece of advice, it would be no to forget it is a business and a business needs a solid structure.
What's next for OLOOH?
Making the brand known and growing in terms of production and quality.
Quel est ton processus créatif ?
Je n'ai pas de processus créatif prédéfini, chaque collection a un cheminement différent. Je peux partir d'une idée, d'une couleur, d'une image , d'une musique et ensuite je laisse libre cours à mon imagination. J'essaie de traduire une émotion.
Quel conseil donnerais-tu à des designers en herbe ?
Si je dois donner un conseil c'est de ne pas oublier qu'il s'agit d'une entreprise et qu'une entreprise nécessite une structure solide.
C'est quoi la suite pour OLOOH ?
Faire connaître la marque et accroître le niveau de production et de qualité.