Tewodros Dechase From Dechase
What are your main inspirations?
Our inspiration is the intersection of different cultures and perspectives.  On one side our rich African history and surroundings are a huge inspiration because these stories are always worth telling. For example all of our products have an intrinsic meaning. The Konso, one of my personal favorites, is named after the beautiful orange valleys of the Konso region in Ethiopia which can also be seen in our designs. On the other hand we draw loads of inspiration from our urban lifestyle in Amsterdam. With so much creativity going on in the city we try to merge our heritage with this urban lifestyle to create timeless elegance through design.
What was the biggest turning point in your entrepreneurial journey?
Probably the start of our journey. In 2016, Tewodros Dechase was visiting his home ground for an internship preparing the Ethiopian Athletics team for the 2016 Olympics in Rio de Janeiro. He was looking for good shoes to wear in Addis Ababa during the rainy season. Walking into the barbershop he stumbled upon a gentleman wearing the most incredible shoes. The simple question ''where did you get those from.'' resulted in the creation of Dechase. Tewodros was led to a small atelier where he made his first boot: the Keff black Waxy. "Keff'' meaning ''something to be proud of''. And that was the start of our journey.
Quels sont vos principales inspirations ?
Notre inspiration vient de l'intersection de différentes cultures et perspectives. D'un côté, notre riche histoire et notre entourage africain constituent une inspiration immense car ces histoires valent toujours la peine d'être racontées. Par exemple, tous nos produits ont une signification propre. La Konso, l'une de mes paires favorites, est nommée après les belles vallées oranges de la région Konso en Éthiopie, qui peuvent aussi être vues dans nos designs. D'un autre côté, nous tirons beaucoup d'inspiration de notre style de vie urbain à Amsterdam. Avec toute la créativité qui se dégage de la ville, nous essayons de mélanger notre héritage avec ce lifestyle urbain pour créer une élégance intemporelle à travers nos designs.
Jusque là, quel a été le plus grand tournant dans votre parcours entrepreneurial ?
Probablement notre début. En 2016, Tewodros Dechase était de passage dans son pays d'origine, pour un stage de préparation de l'équipe éthiopienne aux JO de Rio de Janeiro. Il cherchait de bonnes chaussures pour la saison des pluies à Addis-Abeba. En entrant dans un barbershop, il est tombé sur un homme qui portait des chaussures incroyables. Lui poser la simple question "d'où viennent-elles ?" a résulté en la création de Dechase. Tewodros a été amené dans un petit atelier où il a fait sa première botte: la Keff black Waxy. "Keff" signifie "de quoi être fier". C'était le début de l'aventure.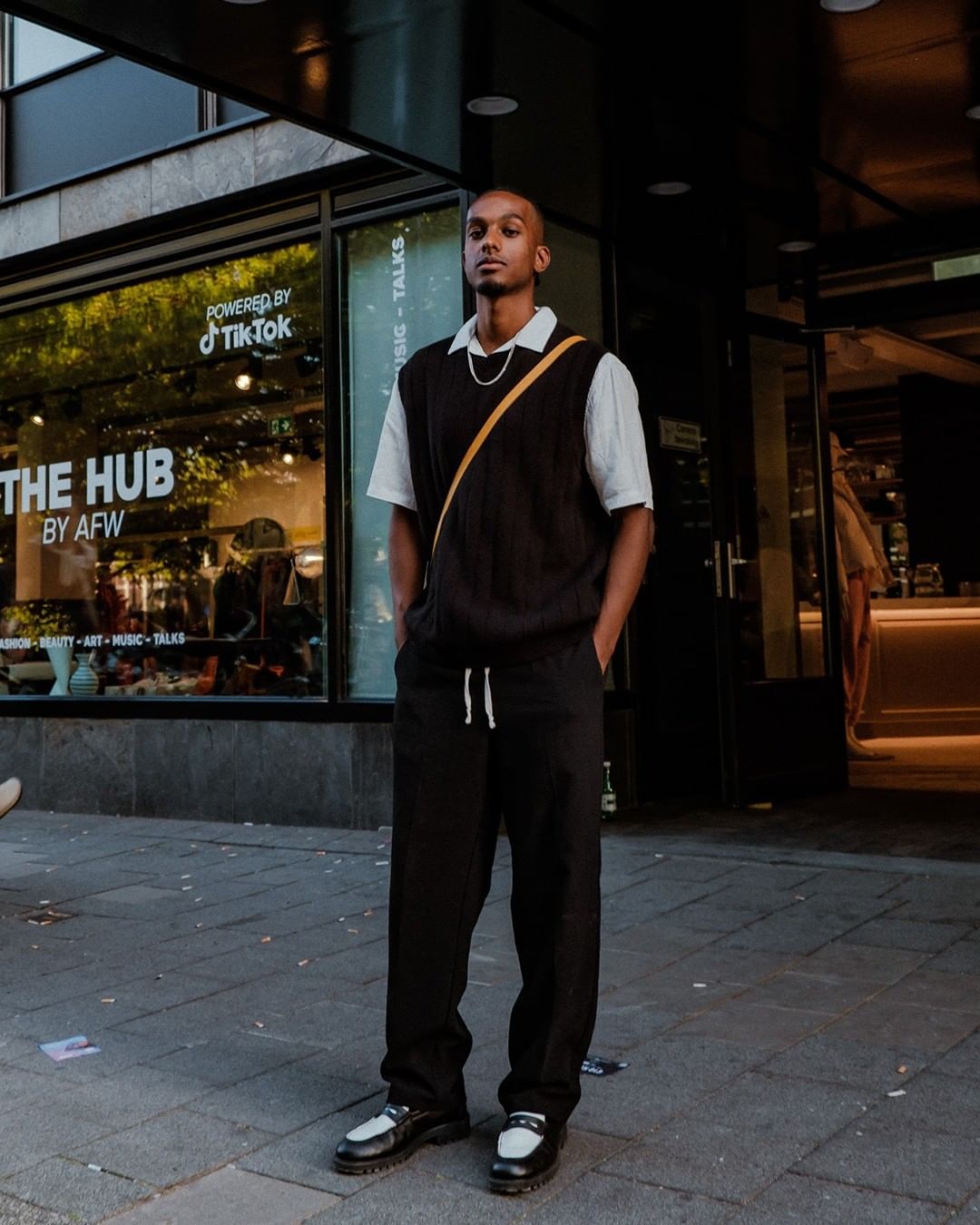 How would you describe your creative process?
With Dechase we try to tell the story of a continent, through each and every collection. We start with a seasonal theme and concept and from there start to make moodboards and sketches that fit the story we would like to tell. From there we show our designs to our team making sure everybody is involved with the creative process. Like this we gather all information to build and create the best shoes we can.
What piece of advice would you give to young aspiring African designers/entrepreneurs?
Gain as much experience in the industry as you can. Get to know everything and everyone!
What's next for Dechase?
We are very excited for our new styles designed for next summer and also have some interesting collaborations coming up with some cool brands!
Quel est votre processus créatif ?
Avec Dechase, nous essayons de raconter l'histoire d'un continent à travers chaque collection. On commence avec un thème et un concept saisonnier, et de là on fait des moodboards et des croquis qui correspondent à l'histoire qu'on veut raconter. Ensuite, nous montrons les designs à toute l'équipe pour s'assurer que tout le monde est impliqué dans le processus créatif. C'est comme ça que nous rassemblons toutes les informations pour créer les meilleures chaussures possibles.
Quel conseil donneriez-vous à des designers/entrepreneurs africains en herbe ?
Se faire le plus d'expérience possible dans l'industrie. D'apprendre à connaître tout et tout le monde !
C'est quoi la suite pour Dechase ?
Nous sommes impatients de voir nos nouveaux styles designés pour l'été prochain prendre forme, et nous avons des collaborations intéressantes qui arrivent avec des marques cool !