Seny Dieye From Ubeku
What are your main inspirations?
Art, music, vintage and more generally things that surround me. I started shaping my taste for clothes in thrift shops and it's the presence and accessibility of tailors in the African lifestyle which made me want to produce my own pieces.
What was the biggest turning point in your entrepreneurial journey?
It's when I took my independence. In the brand's beginnings I worked in agriculture on the side, I got offered to stop this job and continue in Senegal. I had already thought of focussing solely on Ubeku which I found more stimulating. So I went for it, and this was definitely an important turning point that was not easy. But I decided to follow my heart and go towards what gives me the most thrills.
Quels sont tes principales inspirations ?
L'art, la musique, le vintage et plus généralement les choses qui m'entourent. C'est dans les friperies que j'ai commencé à développer mon goût pour les fringues et c'est la présence et l'accessibilité des tailleurs dans le mode de vie africain qui m'ont donné l'envie de produire mes propres pièces.
Jusque là, quel a été le plus grand tournant dans ton parcours entrepreneurial ?
C'est le fait d'avoir pris mon indépendance. Aux débuts de la marque, je travaillais dans l'agriculture en parallèle. On m'a proposé de continuer au Sénégal, ce que j'ai refusé car j'avais déjà commencé à me concentrer seulement sur Ubeku. Cela me stimulait beaucoup plus. Je me suis donc lancé, c'est un tournant important qui n'est clairement pas simple. Mais j'ai pris la décision de suivre mon cœur et d'aller vers ce qui me fait vibrer le plus.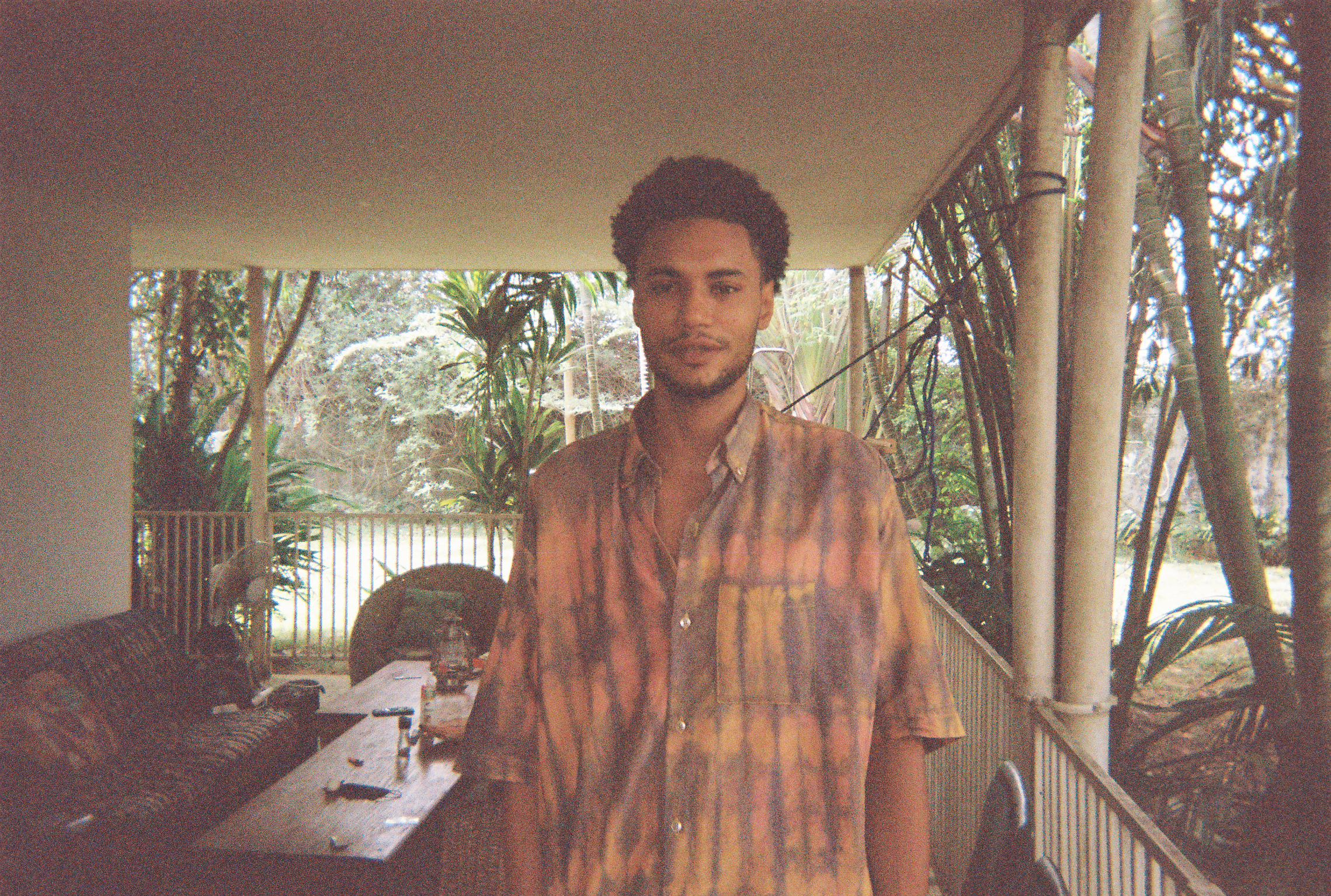 How would you describe your creative process?
My creative process starts with fabric research or creation. Once I've picked a fabric according to its patterns, colors or texture, I send it to the tailor. My ideas generally come from vintage pieces, my drawings, a music video or a film for example. Then we make the design our own by adding or removing elements. Once the tailor approves feasibility, we begin prototyping. Often a few trials are necessary before we can validate a new piece.
What piece of advice would you give to young aspiring designers?
First of all, authenticity seems essential to me, I think you need to pay attention to your culture, your history and that of your ancestors. You also have to develop your open mindedness, inspiration can come from all sides and it would be a shame to miss out on interesting things because of negligence or lack of curiosity. Finally, it's important to know what's going on in your field and in the world (Internet's greatest gift).
What's next for Ubeku?
I hope we'll be able to expand production, which would allow us to work with more concept stores in Europe and Africa as a first step. To continue having an annual Ubeku
Quel est ton processus créatif ?
Mon processus créatif démarre par la recherche ou la création de tissus. Une fois que j'ai choisi un tissu selon ses motifs, ses couleurs ou sa texture, je l'envoie chez le tailleur. Généralement mes idées de coupes viennent de pièces vintage, de mes croquis, d'un clip ou d'un film par exemple. Ensuite on s'approprie la coupe en ajoutant ou en retirant des éléments. Une fois que le tailleur valide la faisabilité on se lance. Il faut souvent plusieurs essais avant qu'on ne valide une nouvelle pièce.
Quel conseil donnerais-tu à des designers en herbe ?
Premièrement, l'authenticité me semble primordiale, je pense qu'il faut porter de l'attention à sa culture, à son histoire ainsi que celle ses aïeux. Il faut aussi développer son ouverture d'esprit, l'inspiration peut venir de toute part, il serait donc dommage de passer à côté de choses intéressantes par négligence ou manque de curiosité. Enfin il est important de se documenter dans son domaine et de se tenir au courant de ce qui se fait dans le monde (c'est un des plus beaux cadeaux d'internet).
C'est quoi la suite pour Ubeku ?
J'espère pouvoir agrandir la production, ce qui permettra de collaborer avec plus de concepts store en Europe et en Afrique dans un premier temps. Continuer de mettre en place une tournée de pop-up Ubeku annuelle en Europe. Et pour finir toujours plus de collaboration avec des artistes divers et variés.